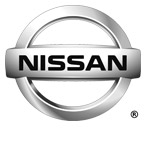 Fuel Efficiency To Count On.
The 2012 Nissan Altima is always near the top of the all-important mid-size sedan sales chart because of its smooth ride and superior fuel efficiency. The quiet-cabin, 32-mpg highway economy and good-looking interior give the Altima a leg up on its competition. If you are looking for the best in everyday transportation, look no further than the always-dependable 2012 Nissan Altima.
Call our Internet Hotline Now!
1-888-304-5337