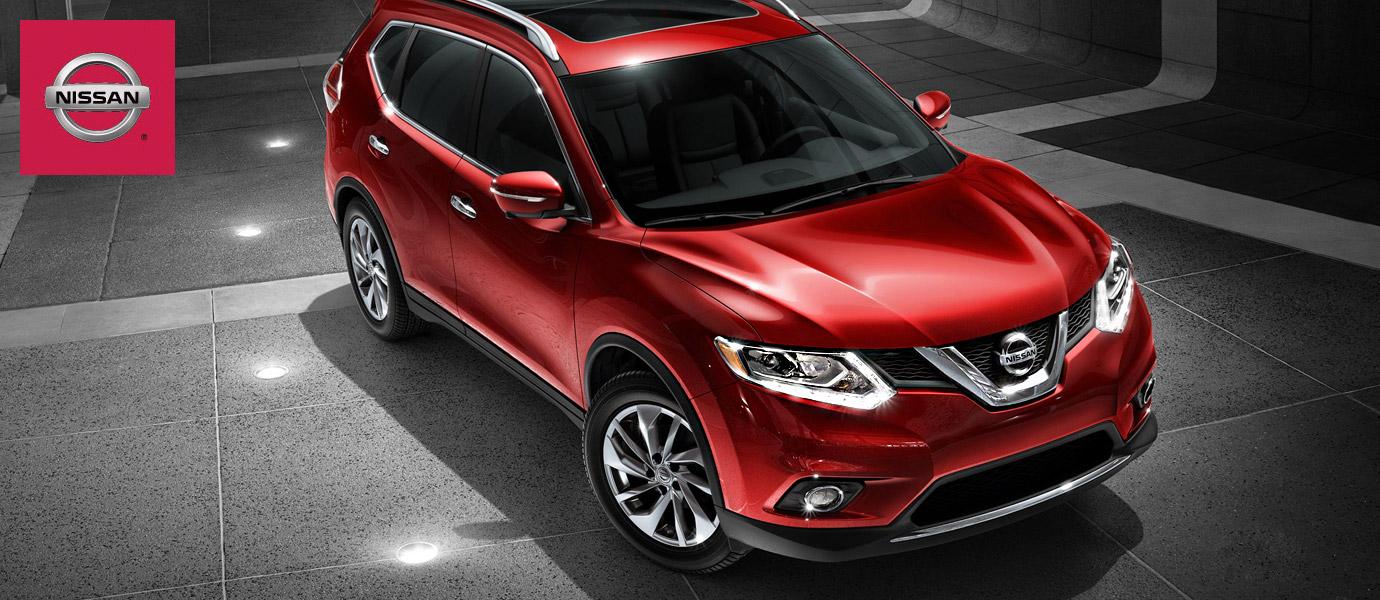 2014 Nissan Rogue Lawrence, KS
Nissan has added yet another seven-passenger SUV to their lineup, and as a crossover, the 2014 Nissan Rogue in Lawrence, KS is the perfect vehicle for those seeking the space of an SUV, but the fuel efficiency of a sedan. The redesigned Rogue is hitting the road for 2014 with a freshly-styled look, exciting new features, and more versatility for your active and busy life than ever.
The all-new Rogue maximizes fuel efficiency by utilizing a four-cylinder engine under the hood. At 2.5-liters it's the perfect size for those who aren't concerned about speed. At 170 horsepower it's plenty fast, but it doesn't overdo it. The biggest benefit of the Rogue's four-cylinder engine, however, is that it's able to deliver superior fuel efficiency. There aren't many seven-passenger SUVs that are capable of breaking the 30 mpg barrier, but with a best-in-class highway fuel economy of 33 mpg, the Rogue does it with ease.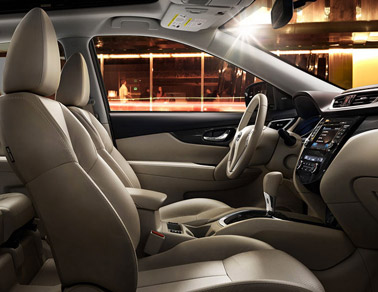 Comfort and Space in the New Rogue
Perhaps the greatest part of the all-new Rogue is the comfortable and accessible cabin, which has been equipped with a number of new, convenience-driven features.
In the front, a new degree of comfort is provided by the zero gravity NASA-inspired heated front seats that are designed to follow the same warming-up sequence as your body. Another new seating feature includes the addition of a third row of easily-accessible seats which are perfect for bigger families or those with carpooling responsibilities. When all seven of the seats aren't needed, they fold flat, making all 70 cubic feet of storage truly yours for whatever you need it for. It's just one of the many ways that the Rogue adapts to your needs and lifestyle.
Get the Nissan Rogue in Lawrence, KS
afety is one of the top concerns for new car buyers, so you'll be sure to appreciate that the 2014 Nissan Rogue takes full advantage of today's dynamic safety innovations to help protect you and your passengers. Among the standard features are cabin-filling airbags, a tire pressure monitor and stability control. The Rogue also focuses on crash prevention with available features such as a surround-view camera, a forward-collision alert system, blind-spot monitors, and a lane-departure warning system.
If you want to check out the new 2014 Nissan Rogue in Lawrence, KS for yourself, fill out the form on this page, or come and see us here at Briggs Nissan Lawrence. We've got the friendly attitude and dependable expertise to help you explore this dynamic new addition to the Nissan family.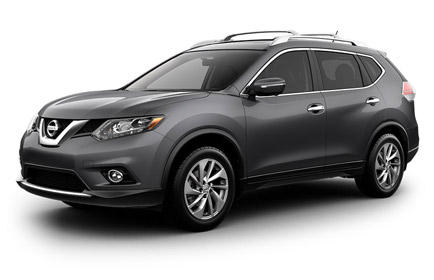 Why Choose Briggs Nissan Lawrence?
There are so many reasons we believe you should come to Briggs Nissan Lawrence KS also serving
Topeka,
Kansas City,
and
Overland Park
to purchase your next vehicle or get your next service appointment.The most obvious has to be that we have an outstanding selection of new and used cars in Lawrence, KS. And the people that you will meet here are among the best in the entire industry. This includes the members of our service center that specializes in providing car repair and maintenance in Lawrence, KS that is fast and effective. Maybe it just comes down to the fact that you will be treated right when you come to Briggs Nissan Lawrence. Quality cars, great service and good people. What more could you ask for from a car dealership?
Sales Hours
Monday-Tuesday:
8:30 AM - 8:00 PM
Wednesday:
8:30 AM - 8:00 PM
Thursday:
8:30 AM - 8:00 PM
Friday-Saturday:
8:30 AM - 6:00 PM
Service Hours
Monday-Friday:
7:00 AM - 6:00 PM
Saturday:
8:00 AM - 4:00 PM