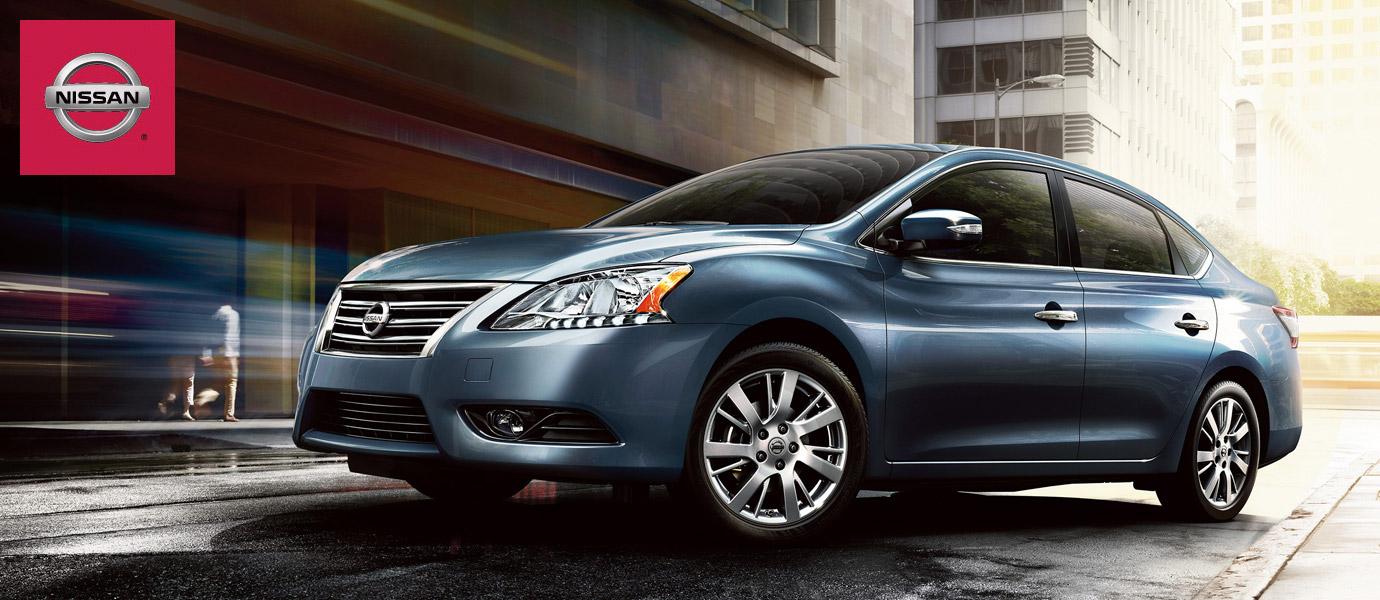 2014 Nissan Sentra in Lawrence, KS
Sedans saturate the automotive market, and many of the vehicles are so similar that they blend together and make narrowing down the options quite a daunting task. Thankfully, there are a few vehicles that stand out from their competitors such as the 2014 Nissan Sentra in Lawrence, KS.
Many manufacturers are pushing to get their sedans to break the 40 mpg barrier, but for Nissan that feat is old news. The higher-level FE+ S trim is capable of achieving 40 mpg on the highway and 30 mpg in the city, a rating which comes courtesy of the standard continuously variable transmission (CVT). The CVT minimizes friction and increases efficiency by completely eliminating the need for old-school, inefficient gears. CVT is the way of the future, and once again, the Sentra is ahead of the times. A six-speed manual transmission is also available for the base model, but regardless of the transmission, the Sentra is powered by a 1.8-liter four-cylinder engine which delivers an extremely adequate 130 horsepower.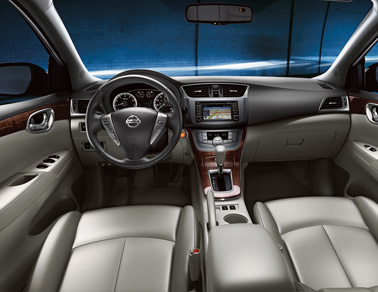 Versatility in the 2014 Nissan Sentra
Where the all-new Nissan Sentra really stands out is on the inside. The interior is not only sleek and sophisticated, but comfortable and versatile as well.
With all the space in the Sentra, it's hard to believe that it's classified as a compact sedan. Like most sedans the rear seatback of the Sentra folds down, but it doesn't stop there. The front passenger seat also folds down, allowing the sedan to take on oversized items up to eight feet long. There are also a number of features spread strategically throughout the cabin that further add to the Sentra's convenience. Among the long list of available features is push button ignition, a Nissan Intelligent Key and an eight-speaker Bose premium audio system.
Get the Nissan Sentra in Lawrence, KS
The one capability that the Sentra shares with other Nissan vehicles is extreme safety. The sedan is equipped with a number of standard and available safety, driving and convenience features that help to keep you and your passengers protected at all times. Among the features is a tire pressure monitoring system, automatic smart headlights and a rearview camera and monitor that works like eyes in the back of your head, and assists in backing up.
To experience all that the Sentra has to offer, be sure to schedule a test drive by filling out the form on this page. The experts at Briggs Nissan Lawrence can help to make you one of the first to get behind the wheel of the 2014 Nissan Sentra in Lawrence, KS.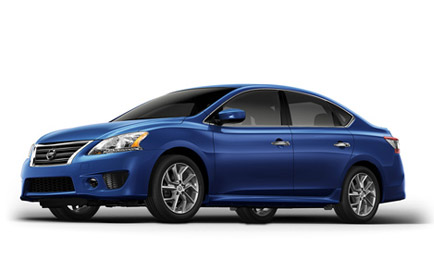 Why Choose Briggs Nissan Lawrence?
On behalf of all of us at Briggs Nissan Lawrence, welcome to our dealership! You might be wondering, out of all of the automotive dealerships out there, why should you choose to shop for your next car with us? Well, it's true that we have a huge inventory of the newest Nissan car, truck, and SUV models for sale. It's also true that Briggs Nissan Lawrence is conveniently located for drivers in Topeka, Olathe, and Kansas City to visit us here in Lawrence, KS. The main reason so many drivers in Kansas choose to purchase their next vehicles from us, however, is because we believe in personalized customer service. We believe in building honest relationships with our customers to not only help you better today, but also tomorrow, the day after that, and all of the days in the future when you have an automotive-related need. Whether you're dealing with the salespeople while shopping in our new and used inventories, the certified technicians in our service center while getting maintenance done on your vehicle, or our friendly finance department while applying for a car loan or lease, you can expect to receive personalized customer service.
New Nissan Inventory
The
new inventory
of Nissan vehicles that we have in stock at Briggs Nissan Lawrence includes two of the most desirable sedans on the planet. The first of these is the 2016 Nissan Versa sedan, which is a popular vehicle because it has a low MSRP and a high amount of cargo space, not to mention its great fuel efficiency. On the other end of the spectrum is the new 2016 Nissan Maxima. This sedan boasts an interior layout modeled after the cockpit in a fighter jet and a huge V6 engine that puts out 300 horsepower. So whether you're looking for a sedan with great fuel economy or with a powerful engine wrapped in an innovative and sporty exterior design, we have the right car for you at Briggs Nissan Lawrence. And don't forget, our new inventory also includes the latest lineups of Nissan coupes, hybrids, SUVs, and trucks!
Pre-Owned Inventory
We make it easy to find the ideal pre-owned vehicle to suit your preferences. Whether you're looking to spend
$10,000 or less
or you want a vehicle that averages
30 MPG or better
, we have special selections of used vehicles just for you. We also have an extensive inventory of certified pre-owned Nissan vehicles, which are late-year models with low mileage, typically just one previous owner, and all of them have passed rigorous inspections by certified Nissan technicians. As for the rest of our
pre-owned inventory
, we have so many outstanding vehicles to choose from that customers will have no difficulty matching their specific transportation needs to popular used car, truck, or SUV models from Buick, Chevrolet, Ford, Hyundai, Toyota, and many more.
Express Service & Parts
Routine maintenance is essential to maintaining the longevity of your vehicle's life on the road. Drivers shouldn't underestimate the positive effects that oil and filter changes, battery replacements, or tire rotations can have their prized cars, trucks, or SUVs. The problem for many of our customers, however, is that they don't have the time to wait around a service station for extended periods of time. To make life easier for our customers, we have an
Express Service
center at Briggs Nissan Lawrence. Here our certified Nissan technicians handle maintenance and repair work for drivers from Lawrence, Topeka, Olathe, and Kansas City every day. We also speed up the repair process by enabling drivers to
order genuine Nissan parts and accessories
directly through our dealership. So the next time you need anything done on your vehicle, be sure to see us at Briggs Nissan Lawrence for quick, friendly, and efficient service.
Express Financing
Another way we make car shopping easier at Briggs Nissan Lawrence is with our
Express Financing
center. Just as our friendly technicians will rapidly attend to your car maintenance needs, the amiable finance experts at our dealership will assist drivers with all ranges of credit scores to discover the optimal car loans, finance packages, or lease agreements that are available to them. The goal of our Express Finance center is to help drivers from Lawrence, Topeka, Olathe, and Kansas City to drive away in the right vehicle for them while staying within their budgets. This just goes to show that the one quality drivers will find throughout every stage of the car shopping process at Briggs Nissan Lawrence is personalized customer service.
Sales Hours
Monday-Tuesday:
8:30 AM - 8:00 PM
Wednesday:
8:30 AM - 8:00 PM
Thursday:
8:30 AM - 8:00 PM
Friday-Saturday:
8:30 AM - 6:00 PM
Service Hours
Monday-Friday:
7:00 AM - 6:00 PM
Saturday:
8:00 AM - 4:00 PM